With Lyft Pink, you get a free Grubhub+ membership
Your free Grubhub+ membership includes unlimited free delivery from your favorite restaurants, exclusive member deals and more.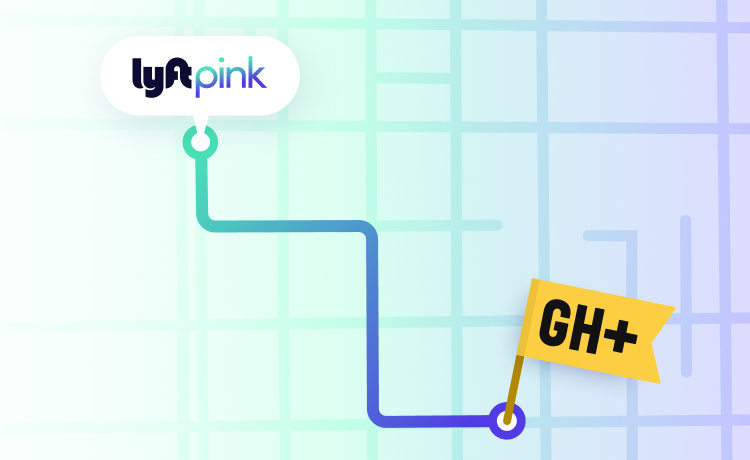 Enjoy great food and more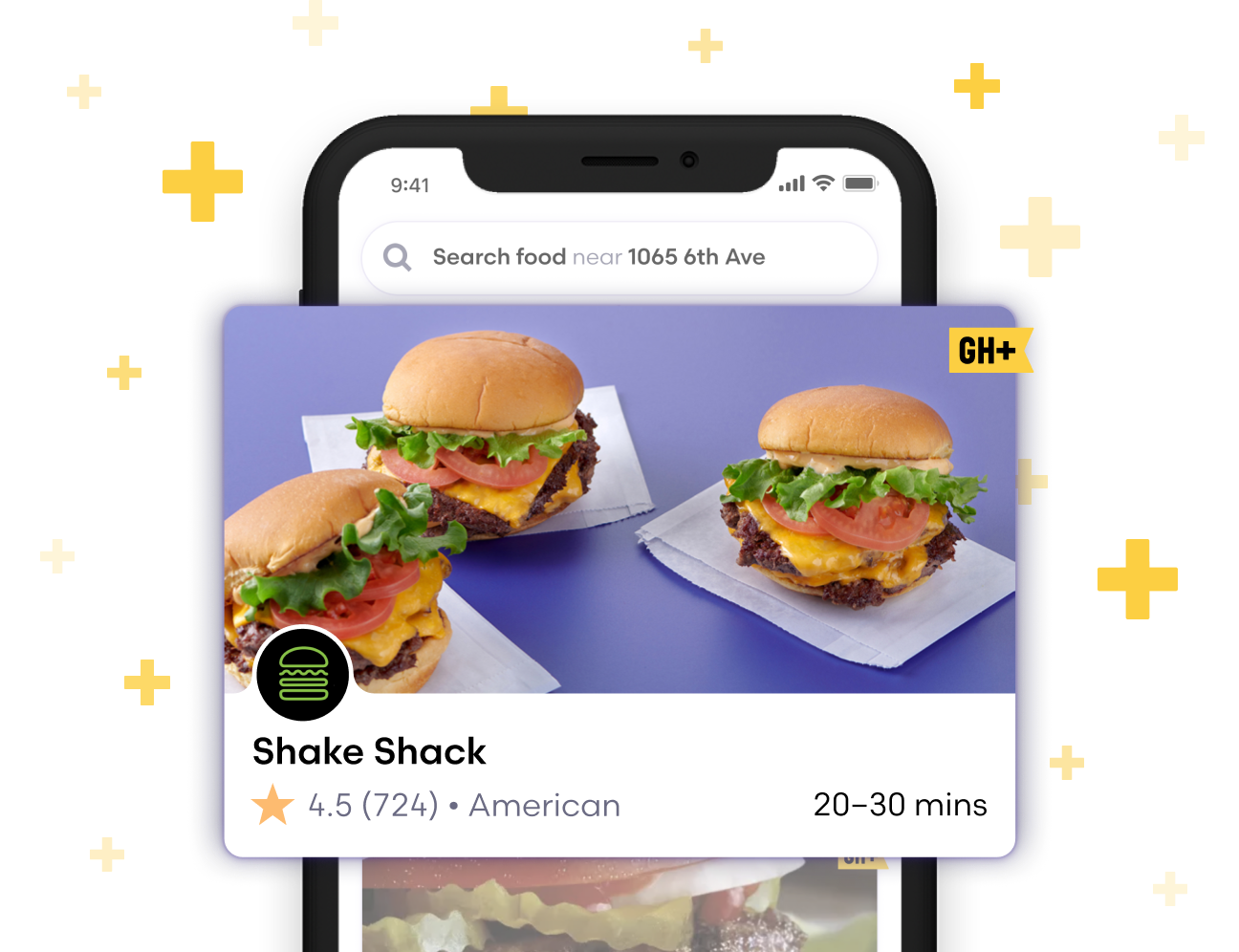 Find restaurants you'll love
Look for the GH+ flag on eligible restaurants – or filter to see all the ones near you
Unlock Grubhub+ with Lyft Pink
Activate your Grubhub+ membership today!
Frequently Asked Questions
Grubhub+ costs $9.99/month but all Lyft Pink members are eligible to enjoy this membership absolutely free.
As long as your Lyft Pink membership is active, you will get access to all of your current Lyft Pink perks, including Grubhub+. Perks are subject to change. When your Grubhub+ membership with Lyft Pink ends, your membership will not be converted into a paid Grubhub+ membership.
Grubhub+ members get unlimited free delivery applicable on orders $12+ at eligible restaurants (before tax, tip, and fees), access to exclusive member Perks - like free food and dollars off - and donation matching to a worthy cause. Additional fees, including a service fee, may apply and vary on orders. See full terms.

After joining, look for the Grubhub+ badge next to a restaurant's name or use the Grubhub+ filter to search for participating restaurants. Order from any of these restaurants and free delivery will automatically apply at checkout. There are no special codes required and no limits on how many orders you can place per month.

Unfortunately, orders containing alcohol don't qualify for Grubhub+ benefits. This means, even if a restaurant displays a Grubhub+ badge, we can't offer free delivery on these orders.
Follow the steps to set up your free Grubhub+ membership with Lyft Pink. Once you activate this Lyft Pink perk, your existing Grubhub+ account will be migrated at the end of your current billing cycle, and your free membership will begin.

Grubhub+ Campus and Corporate diners are excluded from participating in this offer.
The free Grubhub+ membership offered by Grubhub and Lyft is an exclusive perk only for Lyft Pink members.
You can cancel at any time. You'll have until the end of the current billing cycle to use all your Lyft Pink perks, including Grubhub+.
You can cancel your Grubhub+ membership at any time by contacting Lyft customer support. If you cancel, your free Grubhub+ membership benefits will end immediately, but your Lyft Pink membership won't be affected.